Mercury Opera presents Puccini's La Boheme at the infamous Chez Pierre Cabaret
February 27th through March 9th, 2019
Mercury Opera, known for messing with the public's perception of opera, returns to the notorious Chez Pierre Cabaret with their newest offering : La Boheme, the opera that inspired RENT, transplanting Puccini's beloved tale of youth, love and despair to New York's Alphabet City circa 1979, where disco and drag queens, painters, punk rockers and poets converged.
A group of friends Rodolfo the writer, Marcello the artist, Schaunard the drag queen come musician/performer, and Colline a philosopher/hip hop artist all room together as they try to make their livings creating art. Rodolfo the writer, sung by Canadian tenor and heart throb Adam Fisher  who Richard Ouzounian of the Toronto Star describes as "…one of those rare young performers who can sing like Josh Groban, look like Ryan Reynolds, and clown like Martin Short " falls in love with the seamstress and wanna be fashion designer Mimi, Michaela Chiste, while Marcello, the painter Lukas Johan, and Andrea Gedrasik Musetta, a sometimes singer and oft times opportunist, navigate their tumultuous relationship in tandem. When the quartet of lovers is happy, they spend their time blissfully celebrating life. When Mimi becomes gravely ill Rodolfo struggles to come to terms with the fact that she could actually die, and they split up. Months later, Musetta discovers Mimi close to death revealing her terminal state to Rodolfo and Marcello. Rodolfo rushes to her side, but it is too late. The two reunite professing their love for one another, but Mimi succumbs to her illness and dies as Puccini's beautiful and heartrending melodies underscore the action.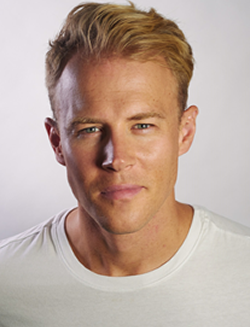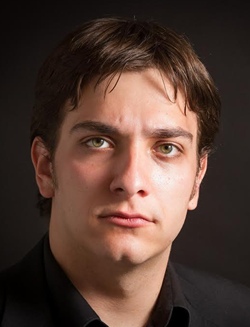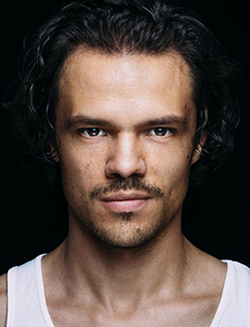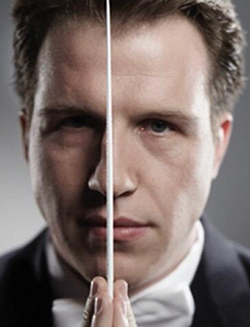 With Chamber Orchestra led by Polish – German Conductor Adam Szmidt
Born in Rybnik Poland Adam Szmidt's debut was with the North Czech Philharmonic Orchestra in Smetana Hall in Prague, one of the most prestigious concert halls of Europe,conducting Mozart's Concerto in G major for Violin and Orchestra, the No.4 Piano Concerto by Ludwig Von Beethoven, and Dvorak's New World Symphony. Since then he has conducted concerts and opera in Europe, North and South America, Asia and Africa and has been on the musical staff of Fürth, Heidelberg, Nürnberg and Bonn Opera Houses. He continued honing his conducting skills in International Master Classes with Paavo Järvi, Ben Zander, Nicolás Pasquet and Yoel Levi. While completing his civil service in Papua-New Guinea he performed at the National Education Conference and for the President. As pianist and conductor, Mr. Szmidt has been awarded several prizes and scholarships, among others from the German National Academic Foundation, Alfred-Töpfer-Foundation, the German Academic Exchange Service and Erasmus Programme. Future projects include a worldwide documentary on music.
Costumes by Natasha Lazarovic 
Mercury Opera's Darcia Parada directs.